Patricia and Lucia are delighted to be guiding a class and jam every Friday (starting 17th March 2023) in the beautiful An Sanctoir, Ballydehob at 5.30 – 7.30.
We will focus on grounding our dance practice in the basic principles of Contact and endeavour to hold a welcoming and safe space for all depths of experience.
See you there 🙂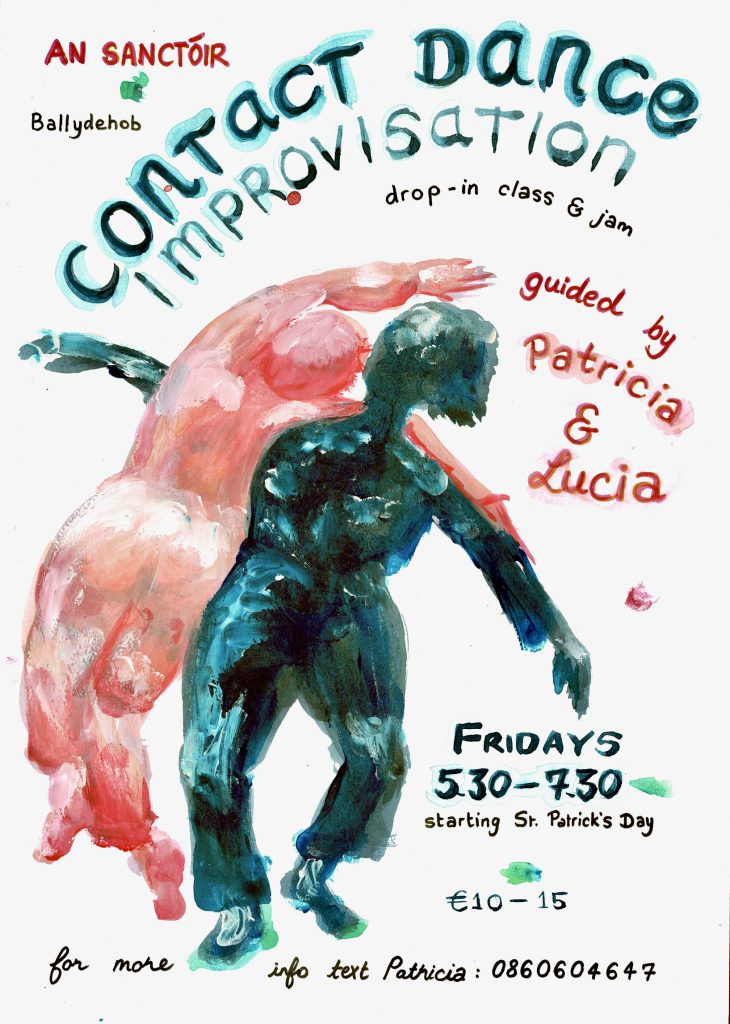 Along with their shared passion for Contact Dance Improvisation – Patricia brings her background in yoga and Inclusive Dance to awaken our senses and presence, while Lucia's background in theatre and circus adds a sprinkle of silliness.