A luscious touch – Andrew Harwood
Details: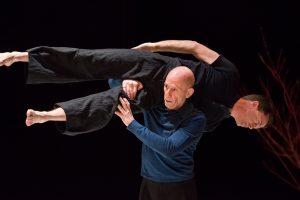 Contact Improvisation Ireland is delighted to welcome Andrew Harwood to Dublin for a weekend of A Luscious Touch – various textures, skills and performance approaches in Contact Improvisation.
Making contact with another being implies forging a nurturing environment, which allows us to create greater intimacy, exchange wholeheartedly, build trust, and communicate sincerely. C.I. is a sophisticated idiom that requires that the body, mind and creative spirit meet without hesitation in the moment of the dance. In these sessions we will focus on the exquisite quality of our touch, which transmits our intention and our desires, while savouring the presence of time and space in a heightened state of instantaneous creativity. Various physical techniques and performance skills will support our artistic process. This dance discipline inspires subtle inner perception into external action. This creates authentic encounters and lively, joyful exchanges.
Practical things:
As per all our weekend workshops we look to welcome the old and new, the big and the small, the experienced and less experienced. These weekend are prime opportunities to extend out our hands and open our hearts to expand our growing community. If you're from outside of The Pale – between Derry and Cork, England or France, and want to come, let us know, we can help with organising transport/accommodation and make it happen.
Location: ArchBishop Byrne Hall, Synge St.
Friday 19th: 18.00 – 20.30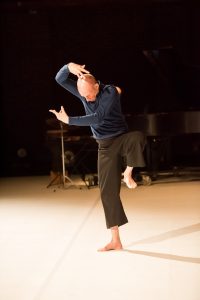 Saturday 20th (Full day) 10.00-18.00 (there will be a lunch break of about 1.5hrs)
Jam 18.30 – 20.30
Sunday 21st (Full day): 10.00 – 18.00
(there will be a lunch break of about 1.5hrs)
Investment:
Early Bird BEFORE April 15th: €75
Admission AFTER April 15th: €85
Friday evening only: €20
Saturday only OR Sunday only: €50
To sign up email contactimprovireland@gmail.com
PLACES WILL BE LIMITED and will fill up.
Payment can be made by bank transfer.
Only after lodgements have been made can your place be confirmed.
No cash will be taken during the weekend.
About Andrew:
Andrew de Lotbinière Harwood began his dance career in 1975 and for over forty years has dedicated himself to the research, education, development, and dissemination of contact improvisation and spontaneous composition as sophisticated movement disciplines and performing art forms. His artistic work and pedagogy have evolved through ongoing collaborations and various investigations of performance, composition, spatial, set and lighting design, and has been influenced by a variety of movement techniques including gymnastics, the Alexander Technique, Aikido, release work, yoga, contemporary dance, and diverse somatic approaches.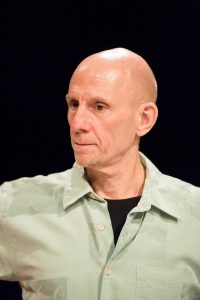 He studied and performed with Steve Paxton, Nancy Stark Smith, and Nita Little, among many others renowned artists. Since 1978, his work has been taught and performed in numerous venues, international dance festivals, and most major Contact festivals throughout the world. Andrew performed with the improvisation collectives The Echo Case, the Improvisational Movement Fund, and Discovery Bal and has collaborated in creation and performance with Chris Aiken, Ray Chung, Peter Bingham, Lisa Nelson, Kirstie Simson, Benno Voorham, Julyen Hamilton, and Benoît Lachambre. He has taught classes to the world-renowned companies of Marie Chouinard, O' Vertigo Danse, Dance Makers, Le Cirque du Soleil, and Les Sept Doigts de la Main. Harwood founded/directed AH HA Productions (2000–2014) and is the recipient of the Canada Council for the Arts' Jacqueline-Lemieux Award for the year 2000.
Photo credit: Derik Fowles