Visceral listening – Tara Brandel
Details: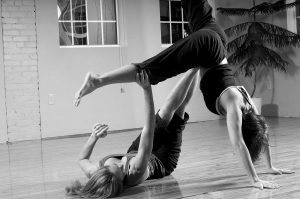 Contact Improvisation Ireland is extremely happy to welcome Tara Brandel in Dublin for a weekend of Contact Improvisation gorgeousness. Since 2006 Tara has been a pilar in the development of the CI community in Ireland. With Steve Batts and Cindy Cummings she has aimed to draw the various CI communities of Ireland together by organising Jams and festivals throughout the country.
During this weekend Tara will be sharing with us her core passion for CI, a dance for that she has found so profound since her teenage hood. This weekend is designed to meet the needs of those completely new to Contact Improvisation as well as inspire and challenge those experienced in dance, movement and improvisation.
Practical things:
The workshop and community jam will take place at St Conleth's College sports hall, 28 Clyde road, Ballsbridge, Dublin 4. It is about a 15/20 minutes walk along Leeson street from the south corner of Stephen's green park. Buses 145, 46a and 11 are all stopping near the school on Leeson street upper near the intersection with Appian way.
Friday 21st of September: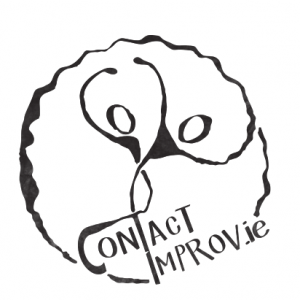 Workshop time: 6pm to 8:30pm
Saturday 22nd (Full day):
Workshop time: 10am to 6pm
(there will be a lunch break of about 1.5 hours)
Community Jam: 18:30pm to 8:30pm
Sunday 23rd (Full day):
Workshop time: 10am to 6pm
(there will be a lunch break of about 1.5 hours)
Early Bird BEFORE August 1st: €90
Admission AFTER August 1st: €100
Friday evening only: €25
Saturday only OR Sunday only: €50
Saturday community jam only: €5
Payment can be made by bank transfer.
Message  Yaeli Bellie, on Facebook or by email (contactimprovireland@gmail.com), to sign up and for lodgement details.
NO cash payment will be accepted.
For the participants travelling from afar we have few dancers from the CI community in Dublin who would happily host one or two dancers. Feel free to post a message on the Facebook event page to ask for a generous soul to host you. If you do not have Facebook send us an email (contactimprovireland@gmail.com ).
If you have other questions you can message Julien Porzadny or Yaeli Bellie or post on the Facebook page, we'll do our best to help you.
About the workshop: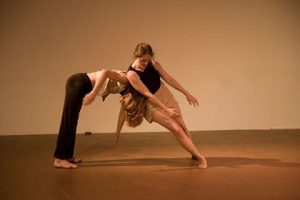 Using principles of visceral listening, trust, risk, holding ground, redirecting force, stopping, blocking, translating and transforming to develop forms of collaborative movement. Forms that inform how we make choices and affect change. Giving, taking and sharing power, freedom and responsibility. Creating structures, scores and physics that allow different points of view to create new possibilities.
In this workshop we will draw from Tara's ongoing Contact Improv research and explorations, to learn new ways of experiencing Contact Improv. Tara loves to share her unending delight with Contact, and how it can be playful, authentic, profound, informative and expanding.
About Tara: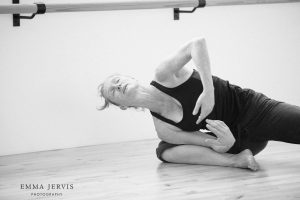 Tara Brandel is a Contact Improviser and Contemporary dance artist from West Cork. She trained in Contact Improvisation as a teenager with Steve Paxton, Kirstie Simson and Julyen Hamilton and has been practicing CI for 35 years.
She has taught internationally extensively including WCCIF, Seattle Festival of Alternative Dance + Improvisation SFADI, and GLACIER, in the US; Chisenhale, London; TanzFabrik and Ponderosa, Germany; and in Melbourne, Sydney and Cairo, and was the Featured teacher at the ORCIJ in Toronto '16. She is Artistic Director of Croi Glan Integrated Dance Company
www.croiglan.com